Q: What is Ohio Against The World (OATW)

A: Ohio Against The World is a lifestyle brand

for progressive people who are eager to

show their hometown pride. We provide products and apparel for the people who are "making it happen" on a daily basis, and we are dedicated to championing limitless possibilities for the future. We believe that regardless of where you come from, you can live the life you want to lead.
This is a frequent question I've received recently. I figured this is the best place to tell the company's mission statement and my role in helping design their latest collection.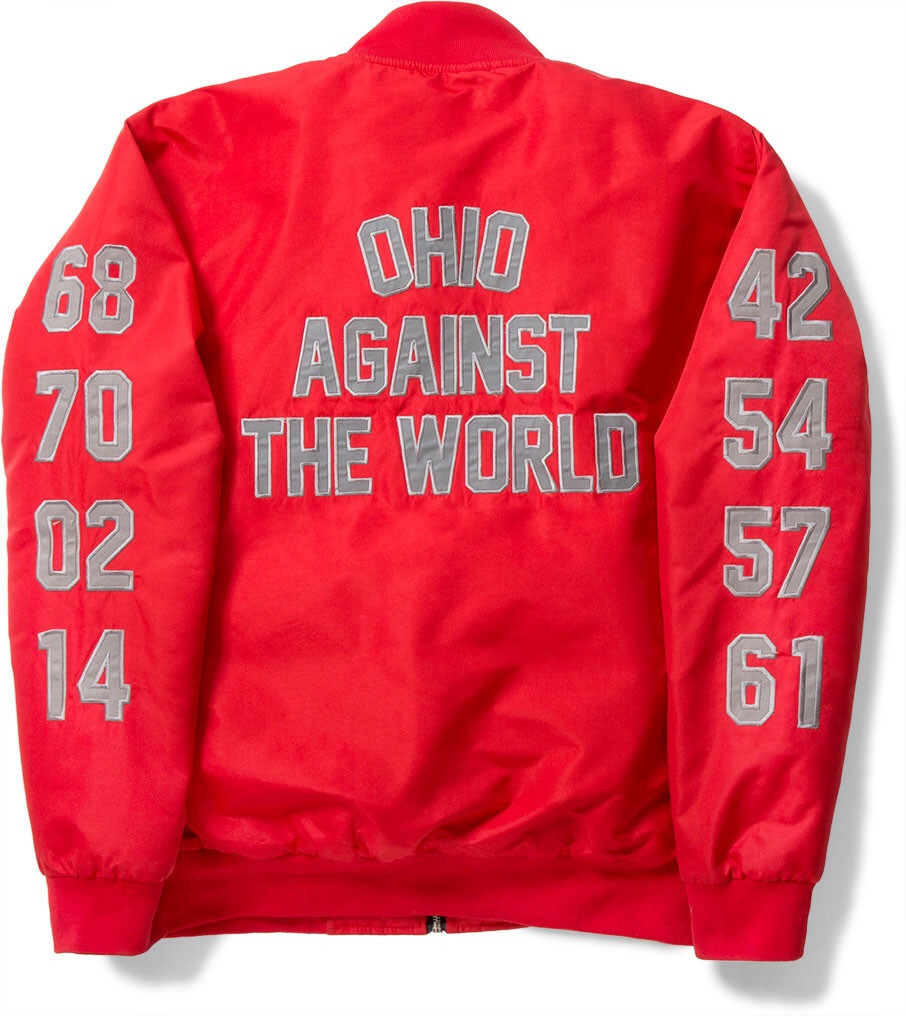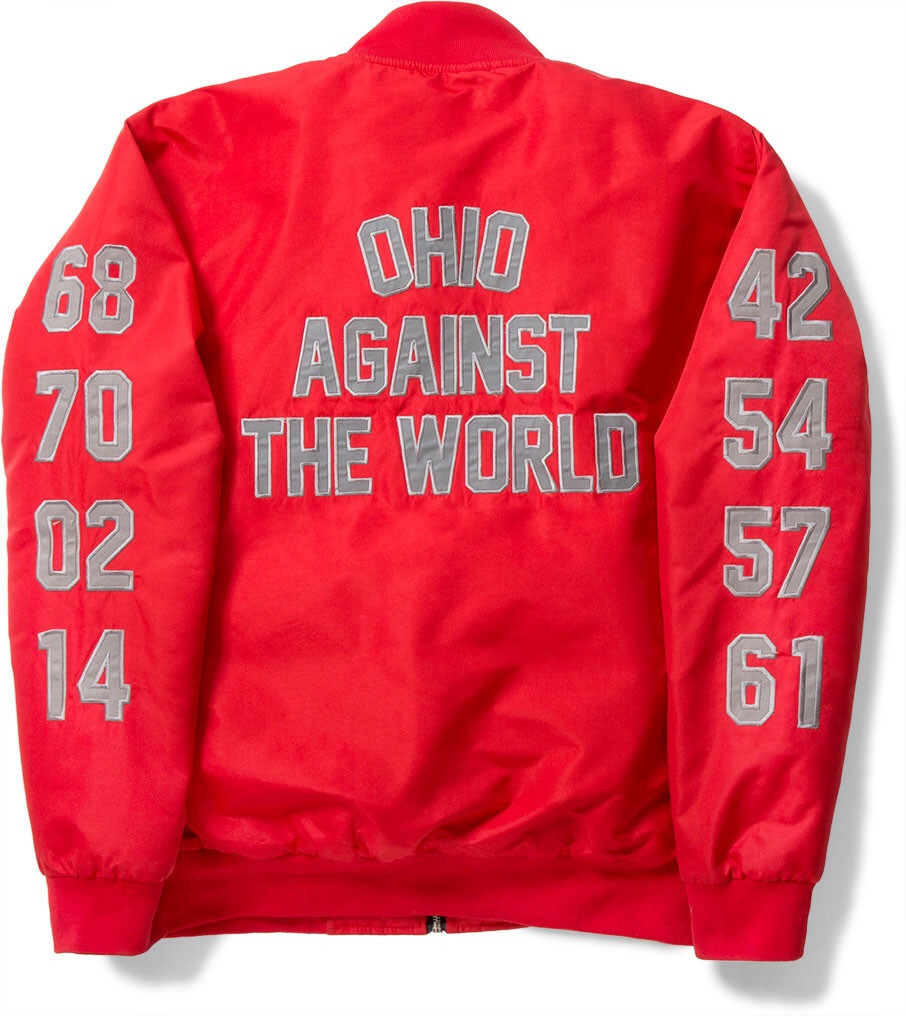 Since its creation in 2011, Ohio Against The World has actively been creating products and apparel that represent their mission statement quoted above. Celebrities such as Lebron James, Rihanna, and more have supported OATW. Their latest collection, National Champions, continues spreading their message of hometown pride and striving to make it happen on a daily basis.
My role in this collection was simple: contribute relevant concepts/ideas which lead to creating an adaptable OATW flag graphic. The flag graphic used on the long sleeve t-shirt and enamel pin that comes with the bomber jacket.

The bomber jacket features: "National Champions" embroidered on the wearers' left, an enamel OATW flag pin, OSU championship years detailed on each sleeve, and 3M reflective "OHIO AGAINST THE WORLD" lettering on the back.
The long sleeve t-shirt features a center screen print, OATW flag graphic. The enamel pin features the OATW flag graphic used on the long sleeve tee.
The collection is now available at Ohio Against The World's web shop.
Images via Ohio Against The World Shop